Een wandelmaatje is iemand die net als u, het leuk vindt om regelmatig te wandelen. Wij helpen u bij het vinden van een maatje dat bij u past!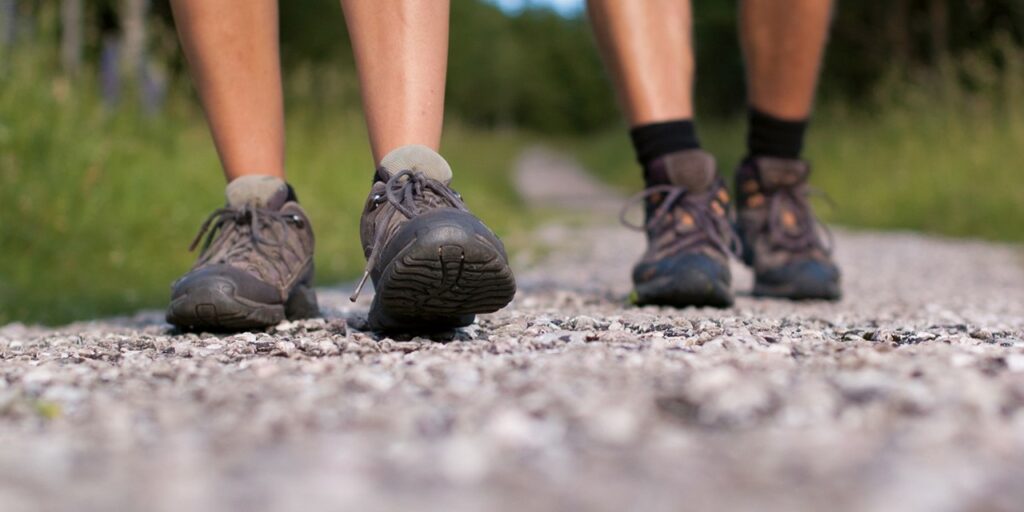 Het is waarschijnlijk dat u dit maatje nog niet kent. U moet dus wel open staan voor het leggen van nieuwe contacten. Bij het zoeken naar uw maatje letten we er op dat deze ongeveer net zo ver, net zo vaak en net zo snel kan lopen als u.  We houden hierbij zoveel mogelijk rekening met uw voorkeur (man of vrouw, leeftijd, met z'n tweetjes of in een grotere groep, etc.
Hoe gaan het zoeken in zijn werk? U meldt zich aan bij Wandelmaatjes Teylingen en ontvangt dan van ons een vragenlijst. Die vult u in en stuurt die naar ons terug. Wij kijken of er al een match is of dat u nog even moet wachten op de juiste persoon. Zo gauw er een match is nodigen wij u beiden uit voor een kennismakingsgesprek waarbij ook iemand van ons aanwezig zal zijn. Dit gesprek vindt plaats op neutraal terrein. Wij delen geen persoonlijke informatie. Dat doet u zelf nadat u beiden besloten hebt dat er iets van een klik is. Let wel, u hoeft natuurlijk niet de allerbeste vrienden of vriendinnen te worden (al mag dat natuurlijk wel).
We vragen voor deelname aan Wandelmaatjes Teylingen en jaarlijkse bijdrage van 25 Euro (of 7 Euro per kwartaal). Voor onze deelname aan het kennismakingsgesprek brengen wij 5 Euro in rekening.
U krijgt hiervoor een goedgevulde wandelrugzak voor onderweg. U mag vier keer perjaar gratis meelopen met vier, door ons georganiseerde, groepswandelingen. We nodigen u nog een keer uit voor een evaluatiegesprek en u ontvangt een maandelijkse nieuwsbrief met leuke, extra, acties!
Voor meer informatie of inschrijven kunt u contact opnemen met: